Libraries are the backbone of any civilized society and heart of any academic institution . The central library of our college provides all kinds of services to cater to the information needs of the academic community of the college. It is functioning in the first floor of the administrative block of the college. The carpet area of the college library is about 420 sqm. Reading Space is 200sqm.It is well equipped, well furnished, computerized and book circulation using bar code reader. Our library has Reference, Periodical sections and digital library for e-journal access.
The Central library of College of Engineering Muttathara acquires a prominent place among the students and faculty. The Library has a collection of books of nearly 6500 volumes of 1400 titles and 30 printed journals. It includes a good collection of books and journals in the areas of Electronics, Computer Science, Electrical,civil and Mechanical Engineering and related fields including Science, Mathematics and Management. New titles are added from time to time in order to ensure that students are provided with updated study materials. Reference section includes many valuable reference materials and copies of the most essential general books which can also be borrowed on overnight issue basis. Our reference collection also includes Handbooks, encyclopedias,and study materials for competitive exams such as GATE and IES.
The establishment of our first institution was in the year 1999-2000 followed by five Engineering colleges and a Medical college in 2000-2001. The first institution started was College of Engineering, Vadakara(Formerly Co-operative Institute of Technology Vadakara), the others were College of Engineering Perumon, College of Engineering Trikaripur, College of Engineering Thalassery, College of Engineering Kidangoor, Cochin Medical College(Formerly Co-operative Medical College Kochi). These engineering colleges are affiliated to the Cochin University of Science and Technology (CUSAT) and then affiliated to APJ Abdul Kalam Technological University (KTU). The College of Engineering & Management Punnapra was started during the academic year 2008 at Punnapra in Alleppey district which is affiliated to Kerala University.
The library is equipped with barcode reader based book issuing system for the circulation of library books. The library has been automated with open source library software called KOHA. Books are classified according to Dewey Decimal classification scheme and are catalogued according to Anglo American Cataloguing rules II , with local variation.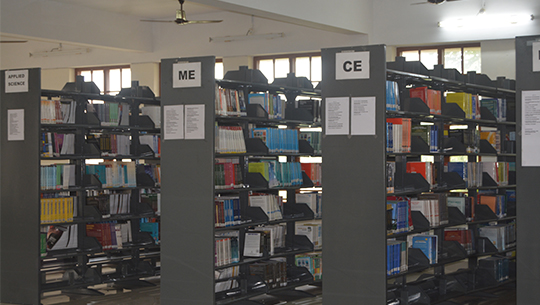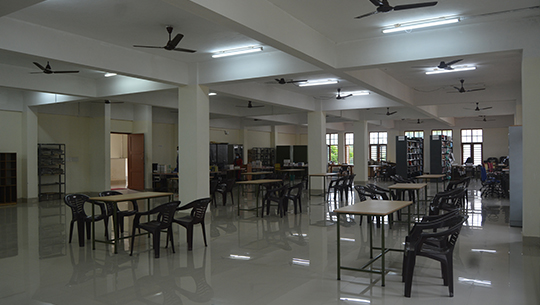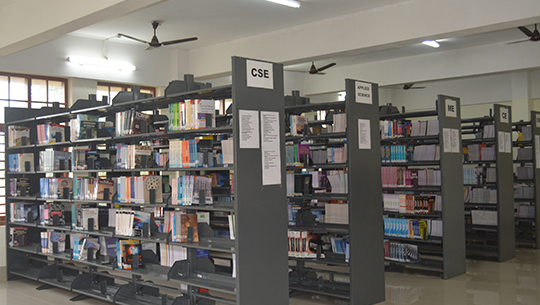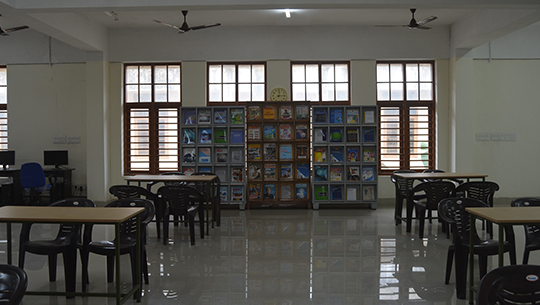 Membership
Membership is restricted to students & all the staff members of College of Engineering Muttathara. The student Membership can be obtained by applying in the prescribed application form available in the Circulation Section of the Library. Application should be submitted to the Circulation Section after obtaining the Recommendation of the concerned tutor and Head of the Department.
A Non Liability Certificate should be obtained by the students from the College Librarian before each semester registration., and before leaving the institution. Staff members, both temporary and permanent are required to obtain the Certificate before leaving the institution or before their retirement from the service which ever is earlier.
Excellence is the watchword in all our endeavors and our staff and students strive for attaining it through hard work, perseverance and dedication.
Guide lines to Users
Library shall be kept open on all Govt. working days from 9.00 am to 5.00 pm.
Personal belongings such as bag, text books, files, umbrella etc., are not allowed inside the Library.
All the members must maintain ABSOLUTE SILENCE inside the Library.
Users of the Library should take utmost care in handling books and other documents. They shall not write, underline, and scribble on any documents.
Any person who is responsible for damage or loss of any Library documents will be required to replace the same with in the period set by the Librarian or pay double the current cost of the document.
Readers Ticket is valid only in the presence of the owner of that ticket.
Books are issued for 14 DAYS from the date of issue. An overdue charge of Rs.1/day/volume shall be levied if the book is not returned on time.
An overdue period of more than one month may cause the cancellation of that Readers Ticket for a period of 6 months.
Loan period of the book can be renewed if no other person has reserved the same.
Periodicals, Journals, and Reference books are NOT ISSUABLE materials.
Please ensure the sound condition of the documents, you borrowed from the Library before leaving the counter.
Resources
The library has a good holding of valuable books, Journals & old and previous year question papers
Online E-Journals

CEM library has IP enabled access to the EBSCO collection e-journals which includes the number of following online journals as per the norms of AICTE.

IEEE Xplore electrical engineering and computer science
Springer -Electrical, Electronics & Computer Science Engineering
ASCE
Elsevier
ASME

Books are classified into 2 section
General Books
Reference Books
Periodicals
Competition Success Review
India Today
Employment News
News Papers
Malayala Manorama
Mathrubhumi
Kerala Kaumudi
The Hindu
The New Indian Express
Deshabhimani
Printed Journals
Library subscribes around 30 journals.
Question papers
A large collection of Previous year University Examination question papers are kept in the library for reference.
Services
Lending service
Reference service
Online Public Access Catalogue service (OPAC)
Lending Services
Book lending service is provided to all the members of the library. A student member is entitled to get 3 books at a time. A teaching staff member is entitled to get 10 books at a time and a non teaching staff member can avail 5 books at a time.
Reference Services
The library maintains a good Reference Collection. It includes valuable reference sources like Text books etc. The question papers of the examinations conducted by the university in previous years and Syllabi of courses are also made available in this section. Over night book issue service includes in the service.
Shelving Arrangement
Books are classified according to Dewey Decimal classification scheme with the local variation of our library.
Different sections of library
Reference and Periodical section
Valuable reference books and much essential textbooks are available in this section. A vast area , reserved with necessary infrastructure is using as reading area.
Circulation section
This section performs the job of issue and return of documents, renewal of loan period, reservation of demanded, books fine collection for delayed return of books and membership management functions.
Digital library section
The library has subscribed the EBSCO Engineering e-journal collection for digital libraries and ASME.This section facilitates students to access these resources from any computer on the campus.Our library also the facility of NDL(National Digital Library) collection and the NPTEL videos.
Library Working Hours
9.00 am to 5.00 pm.
2nd Saturday Holiday
Library remain closed for all Govt Holiday (Kerala State Govt and National Holiday)
Library Council
| Name | Designation |
| --- | --- |
| Delight Vincent | Coordinator,Librarian Gr.III |
| All HODs | |
| Hadiya U | Librarian Gr.III |
| Student member | |
Library Staff
| Name | Designation |
| --- | --- |
| Delight Vincent | Librarian Grade III(M.LISC,NET) |
| HADIYA | Librarian Gr.III |